Celebrity Advice On Grief – Perez Hilton
June 30, 2019
The loss of a loved one is hard, but when you're in the public eye, it seems to take on an entirely different weight.
One celebrity who's handled it so eloquently is actress Michelle Williams, who lost her partner Heath Ledger after his tragic overdose in 2008.
Through interviews and appearances, the former Dawson's Creek star has addressed grief with such preciousness and poignancy.
Check out hers and other celebs' thoughts on grief and the mourning of a loved one (below).
Michelle Williams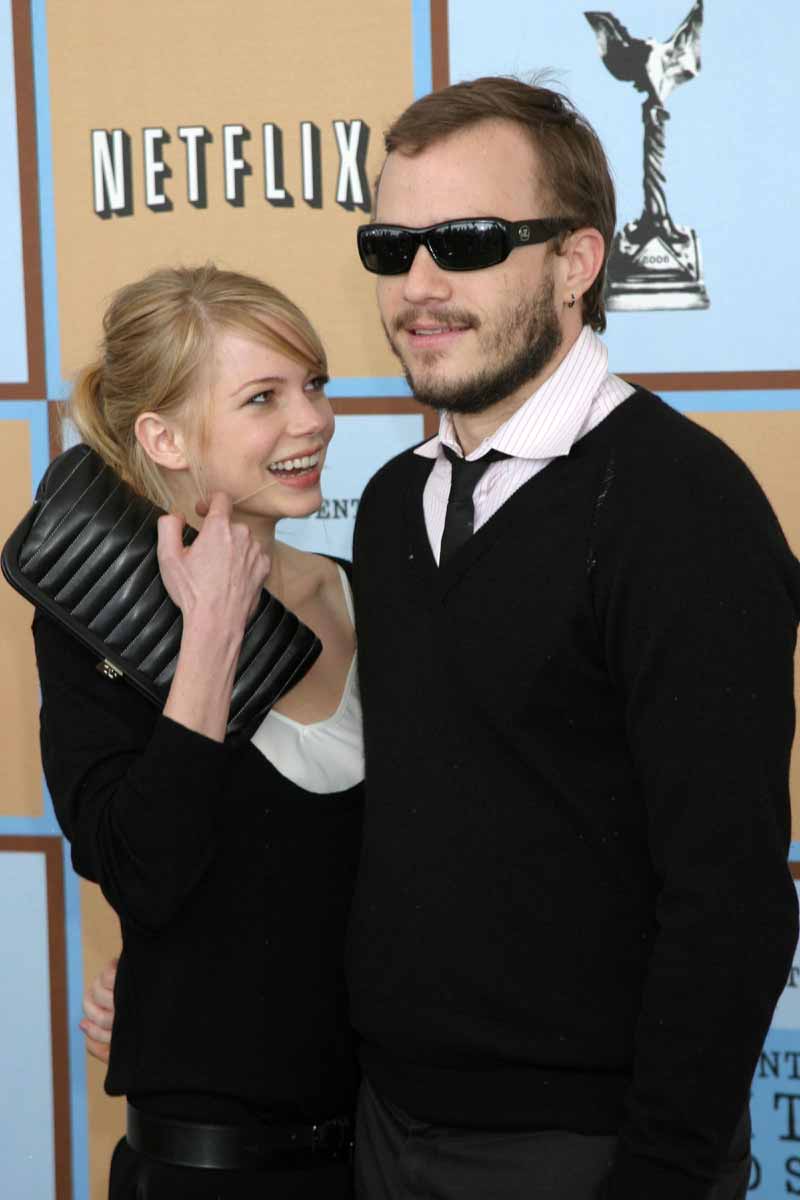 In Porter's November 2016 issue, Michelle Williams reflected on the death of her beloved Health Ledger:
"In all honesty, for pretty much everything else, I feel like I'm a believer in not fighting circumstances, accepting where you are and where you've been. In pretty much all senses but one, I would be able to go totally down that line of thinking were it not for Matilda not having her dad. You know, that's just something that doesn't… I mean, it just won't ever be right."
Sophia Bush
Sophia Bush lost her ex-boyfriend, Dan Fredinburg, in 2015. Reflecting on his passing, she shared with Health that same year:
"There were days I felt like my body had been turned inside out. I felt like my heart was on the outside of my body and everyone who came near me was stabbing me. And the crazy thing is that since Dan died, the lessons have come like Mack trucks. There is no next time. There is no excuse to wait a day to do what you want to do and to change the way that you want to change."
Jennifer Hudson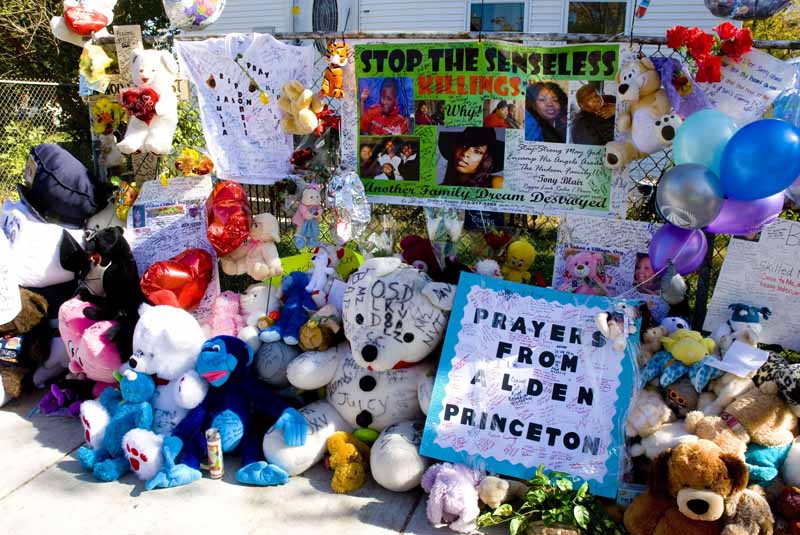 Jennifer Hudson's mother, brother, and nephew died in 2008. On their deaths, she told Glamour:
"It's frustrating as hell to me to have somebody who ain't lost nothing try to talk to me about it. I want to say, 'Don't even bother, because you know nothing.' But you never know how much you can get through until you're going through it."
Sylvester Stallone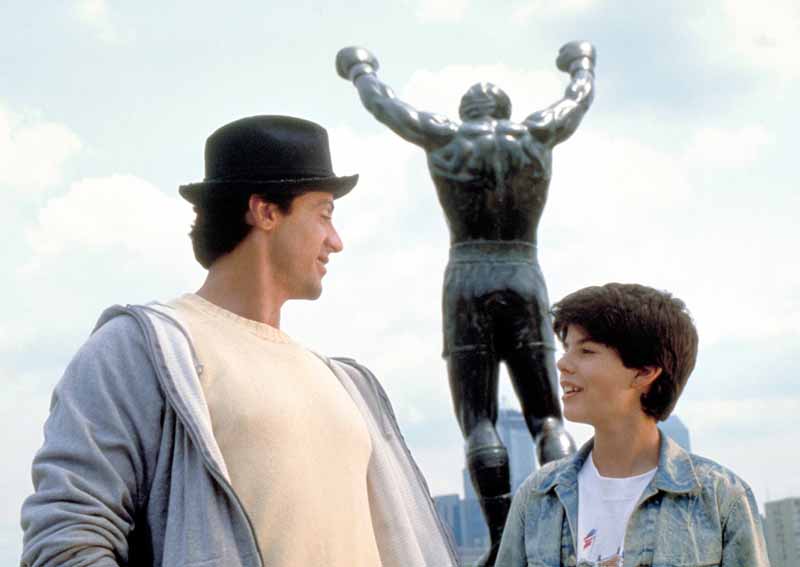 Sylvester Stallone reflected on the death of his son Sage in 2012 on Good Morning America:
"I think it's important to get back and start reliving your life. Otherwise, you can go into a spiral."
Keanu Reeves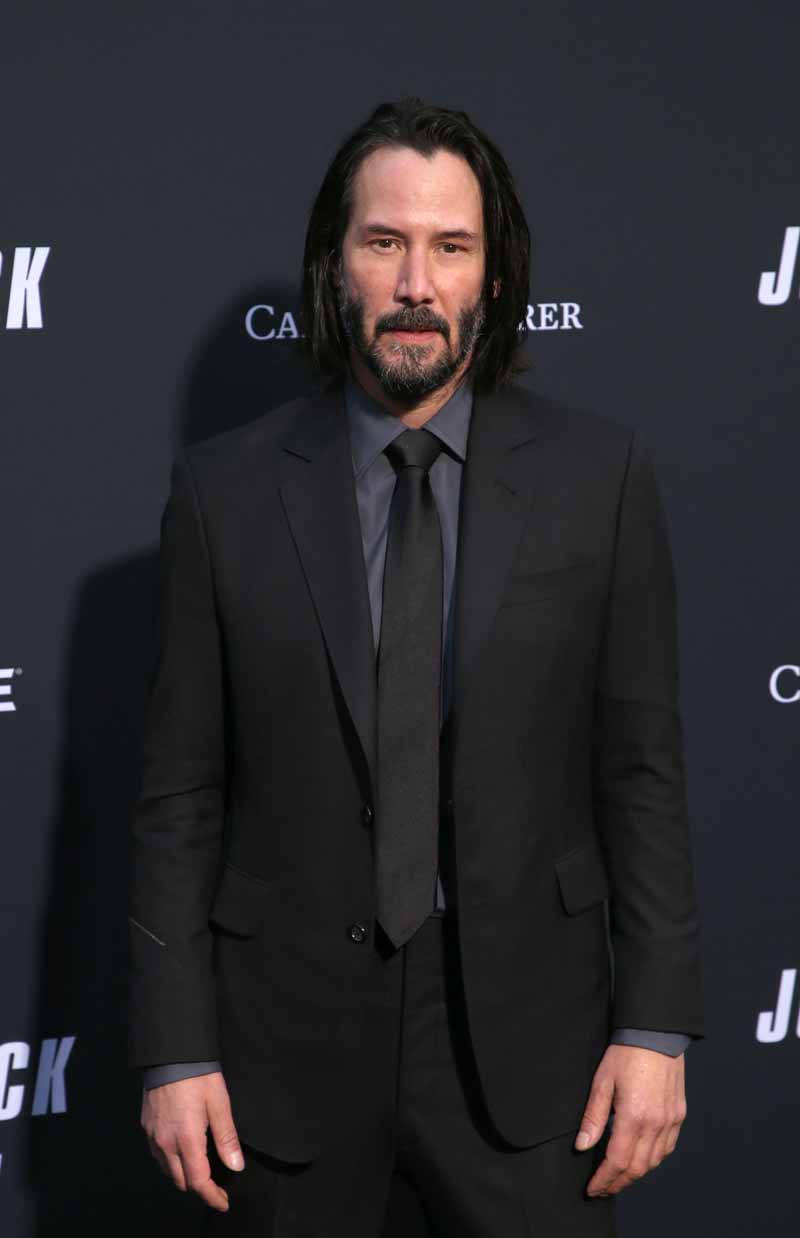 Keanu Reeves reflected on the loss of his girlfriend, Jessica Syme, and their stillborn daughter in 2001 inside the June 2006 issue of Parade:
"I miss being a part of their lives and them being a part of mine. I wonder what the present would be like if they were here—what we might have done together. I miss all the great things that will never be."
Billy Bob Thornton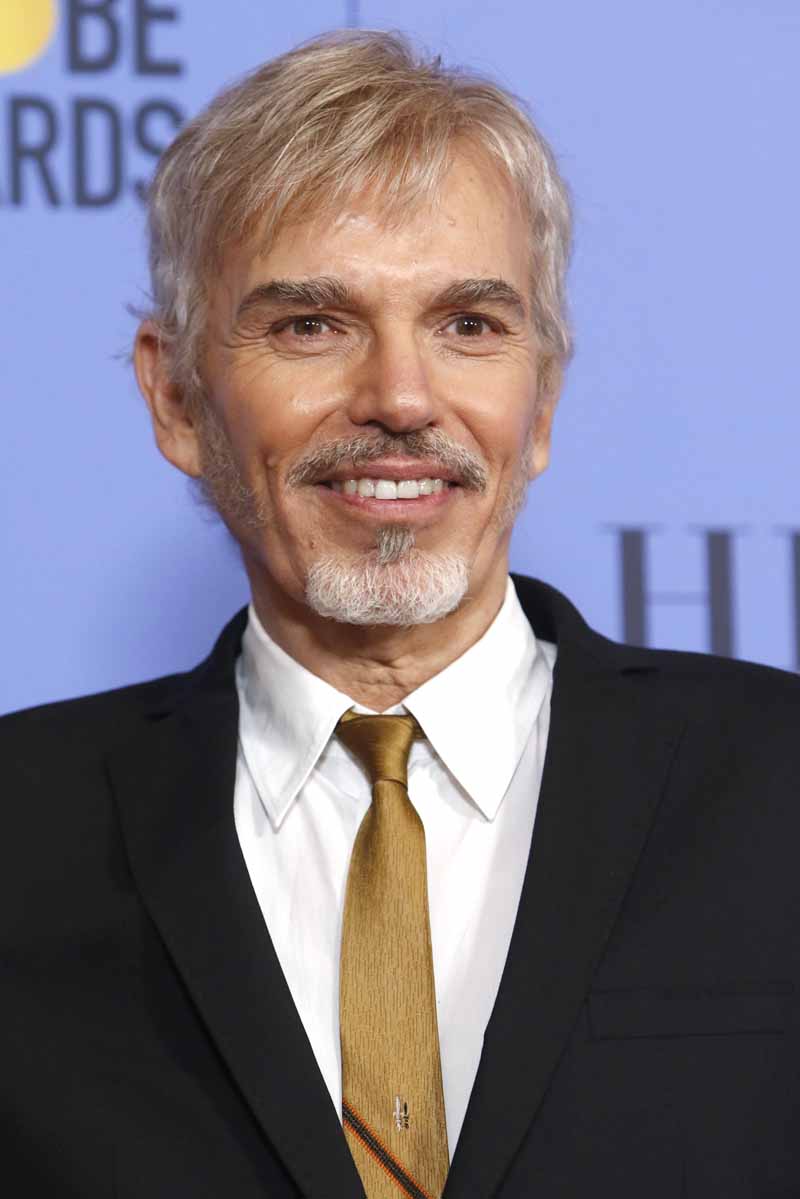 During Oprah's Master Class in 2014, Billy Bob Thornton talked about losing his brother, Jimmy Don Thornton, in 1988:
"I've never been the same since my brother died. There's a melancholy in me that never goes away. I'm 50% happy and 50% sad at any given moment, and the only advice I can give people when you lose someone like that is you won't ever get over it, and the more you know that and embrace it, the better off you'll be."
Prince Harry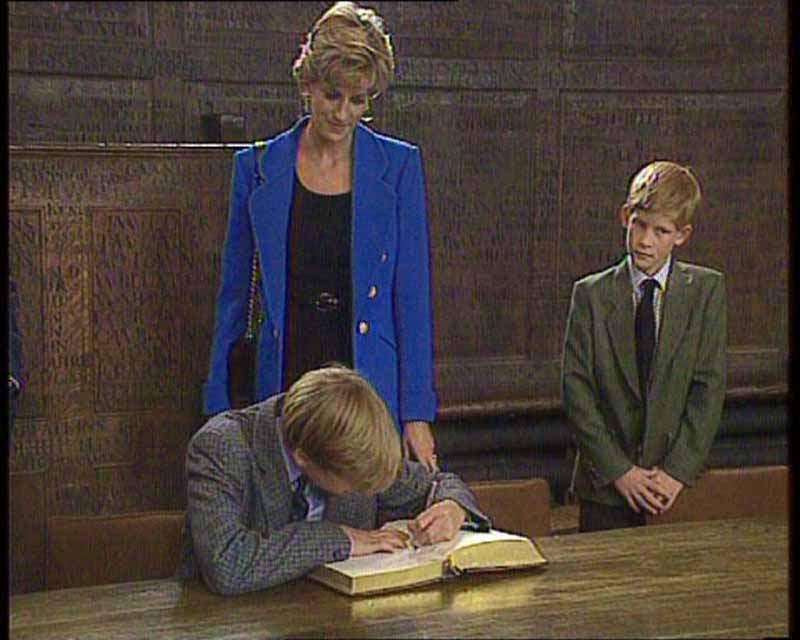 In April 2017, Prince Harry opened up about the death of his mother Princess Diana in the BBC documentary Mind Over Marathon:
"I still feel, 20 years later about my mother, I still have shock within me . . . People say shock can't last that long, but it does. You never get over it. It's such an unbelievably big moment in your life that it never leaves you, you just learn to deal with it."
Joe Biden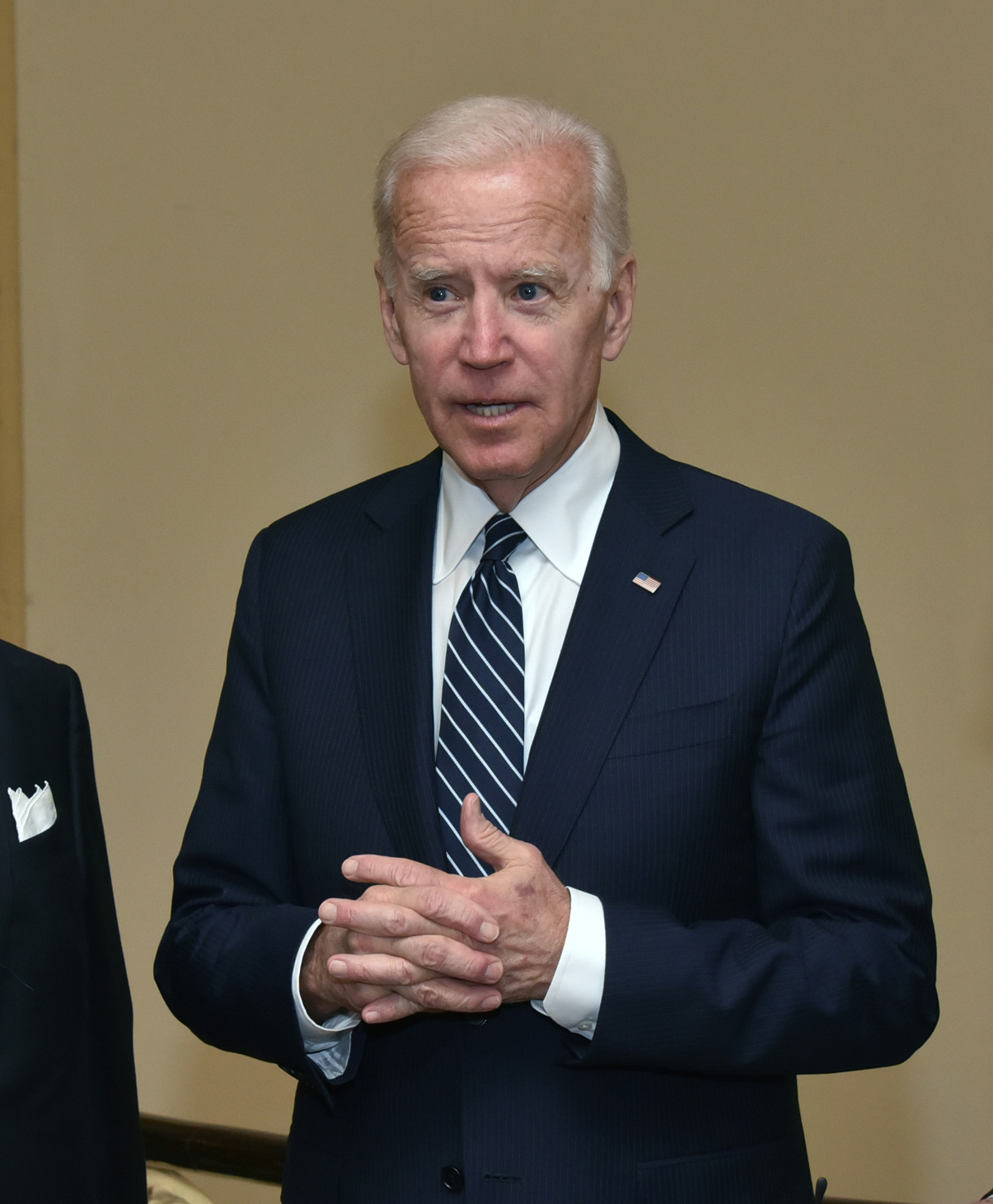 Inside the May 2012 TAPS National Military Survivor Seminar, Vice President Joe Biden shared about the loss of his wife and infant daughter, Neilia and Naomi Biden, in 1972
"There will come a day—I promise you, and your parents as well—when the thought of your son or daughter, or your husband or wife, brings a smile to your lips before it brings a tear to your eye."
Lea Michele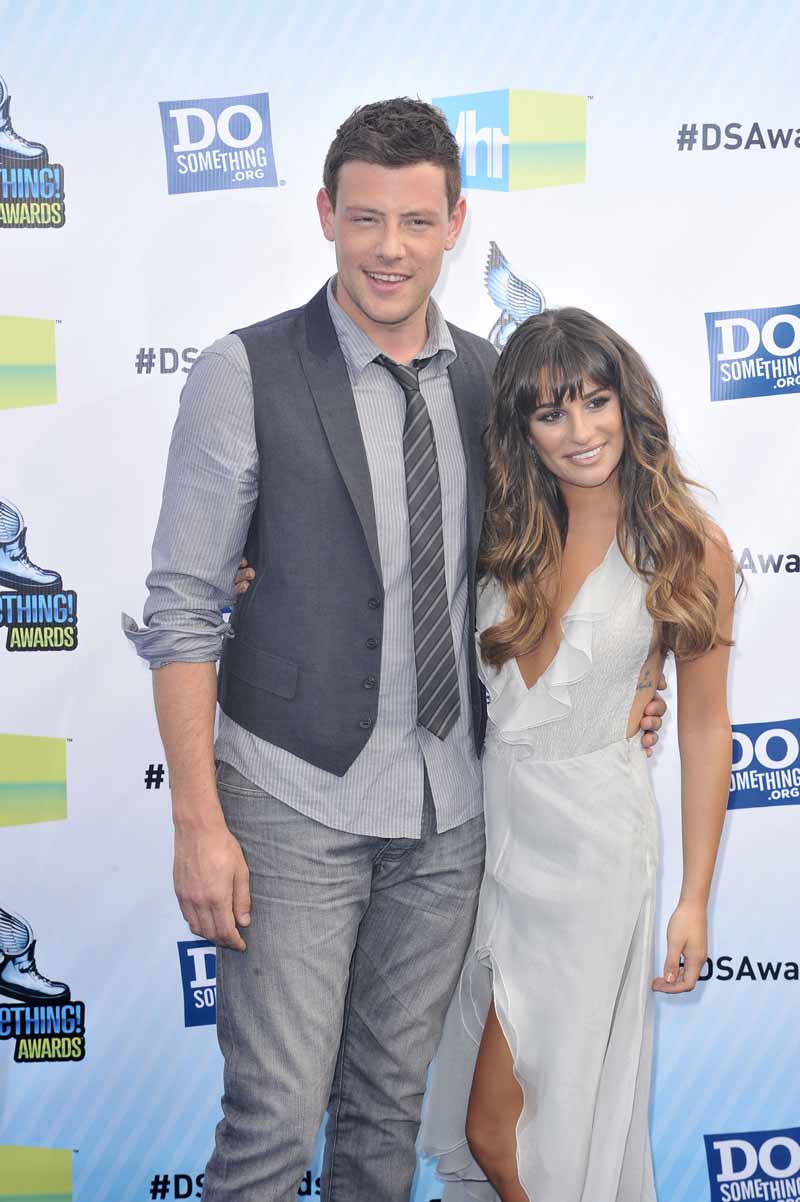 In December 2013, Lea Michele visited The Ellen Show to open up about losing boyfriend and co-star, Cory Monteith, earlier that year:
"I think at a certain point you can choose to sort of fall from this, or you can choose to rise. And that's what I'm just trying to do."
Khloé Kardashian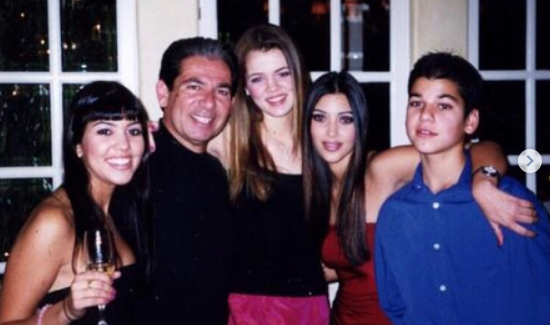 In her book, Strong Looks Better Naked, Khloé Kardashian explains the impact losing her father had on her:
"When I saw my father in his casket, I completely fell apart. I don't remember the details, but apparently I was an emotional wreck, and I'm told that I was so distraught I actually passed out. I refused to believe my father was gone. I just wanted to believe it was all just a bad dream… When my father passed away, I was so young. I was 19. I didn't realize. I knew he was dying, but I didn't take advantage of that time. I think now just seizing the day and every minute you have with someone.. that's a blessing."
Demi Lovato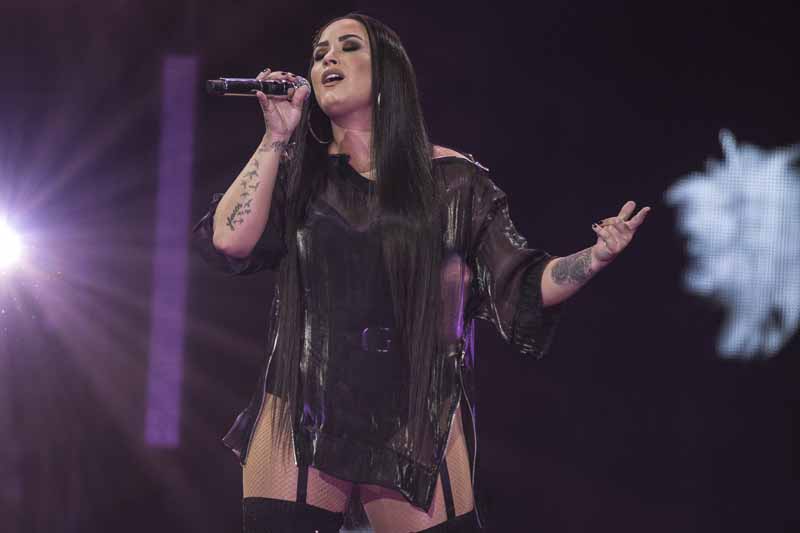 Ahead of her 2015 album Confident, Demi Lovato opened up about the death of her dad and writing the track Father:
"I was very conflicted when he passed, because he was abusive. He was mean, but he wanted to be a good person. And he wanted to have his family, and when my mom married my stepdad, he still had this huge heart where he said, 'I'm so glad that [he's] taking care of you and doing the job that I wish I could do. He knew he wasn't capable of raising a family and it was because of his mental illness. To know that it wasn't truly his fault really was saddening to me. I wanted to write about it, I wanted to process it."
Whoopie Goldberg
In a clip from Oprah's 2014 Master Class, Whoopie Goldberg opened up about her mother's death:
"I realized a couple of days after she passed that no one would ever love me like that again. I wouldn't put that kind of sparkle in anyone's eye, you know? And you kind of know that that person – [parents] are your first loves. Those are the first people you tell your secrets to, those are the people that hold you when it's scary. That's a big deal, so that I felt… That's the thing about when people pass away, you don't realize, how much you depended on them."
Sheryl Sandberg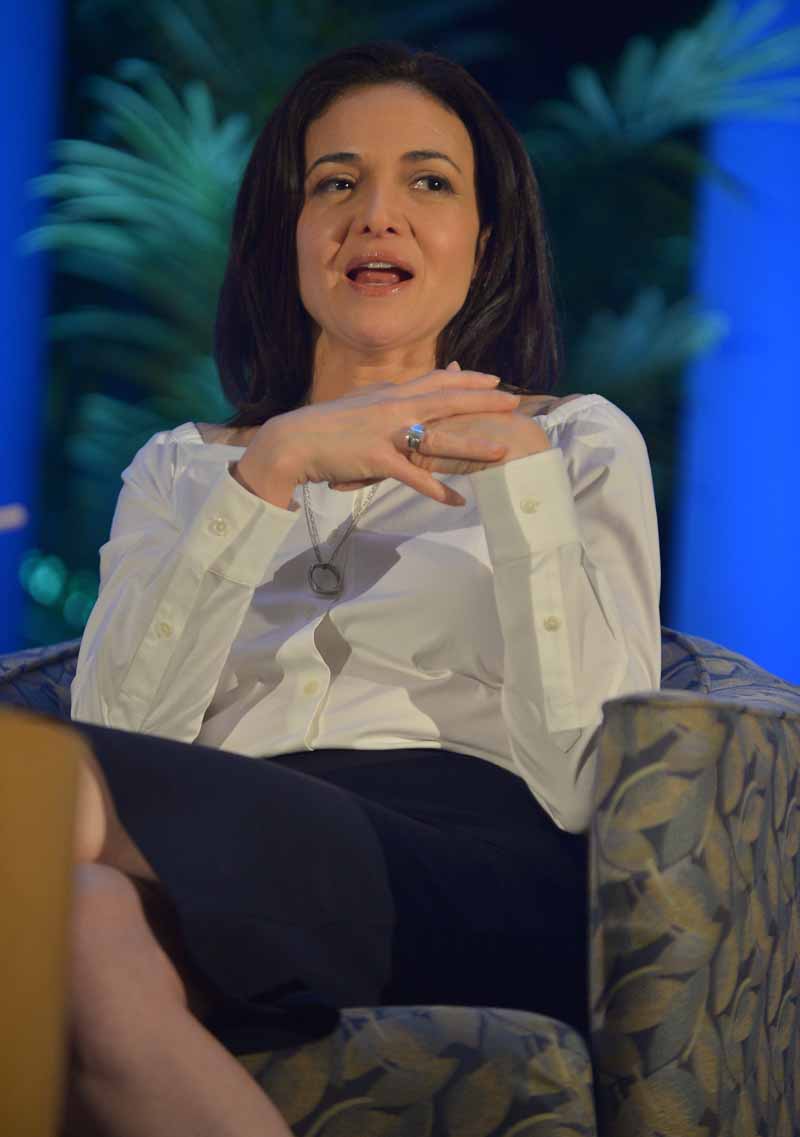 In viral Facebook post, Sheryl Sandberg wrote on losing her husband Dave Goldberg:
"I think when tragedy occurs, it presents a choice. You can give in to the void, the emptiness that fills your heart, your lungs, constricts your ability to think or even breathe. Or you can try to find meaning. These past thirty days, I have spent many of my moments lost in that void. And I know that many future moments will be consumed by the vast emptiness as well. But when I can, I want to choose life and meaning…"
Liam Neeson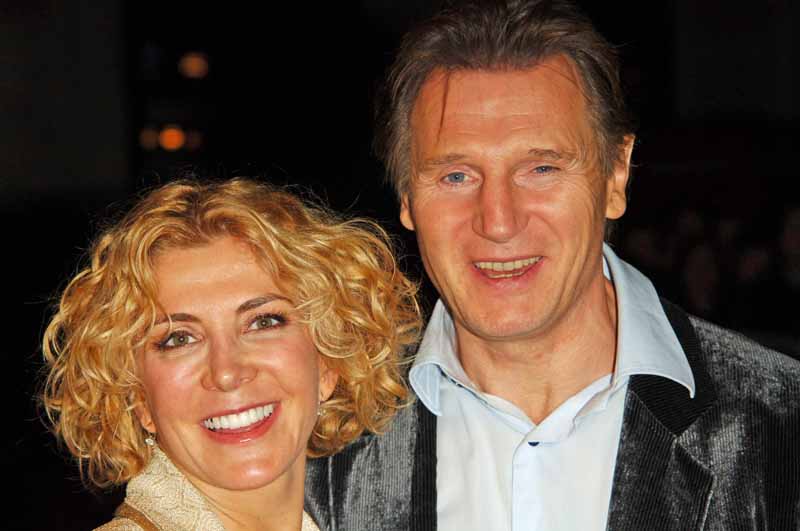 In a heartbreaking conversation with Anderson Cooper in 2014, Liam Neeson opened up about his wife Natasha Richardson's passing in 2009:
"It hits you. It's like a wave. You just get this profound feeling of instability. The Earth isn't stable anymore and then it passes and it becomes more infrequent, but I still get it sometimes."
Katie Couric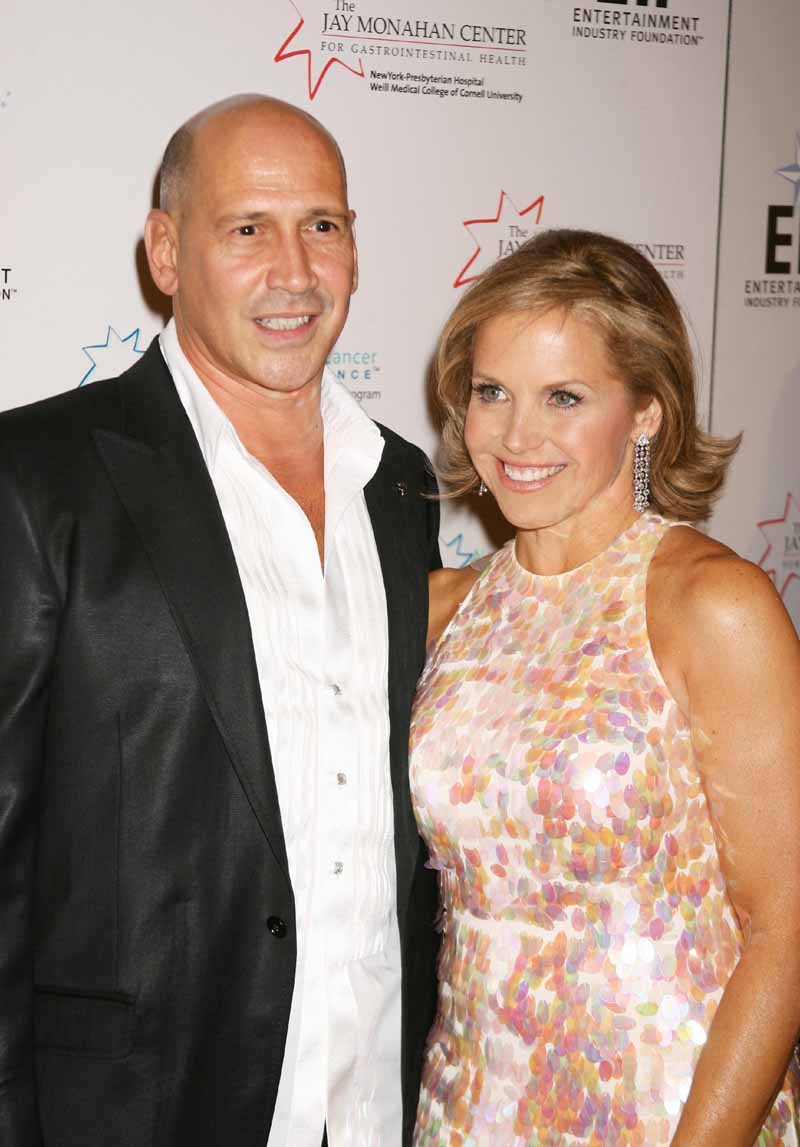 Katie Couric took to the New York Post to share her coping methods after losing husband Jay Monahan:
"Talk about [the loved one who has died]. Tell the children how proud that person would be of them. Be as honest as you can with your children: Listen and talk to them about their fears and concerns."
Robert Downey Jr.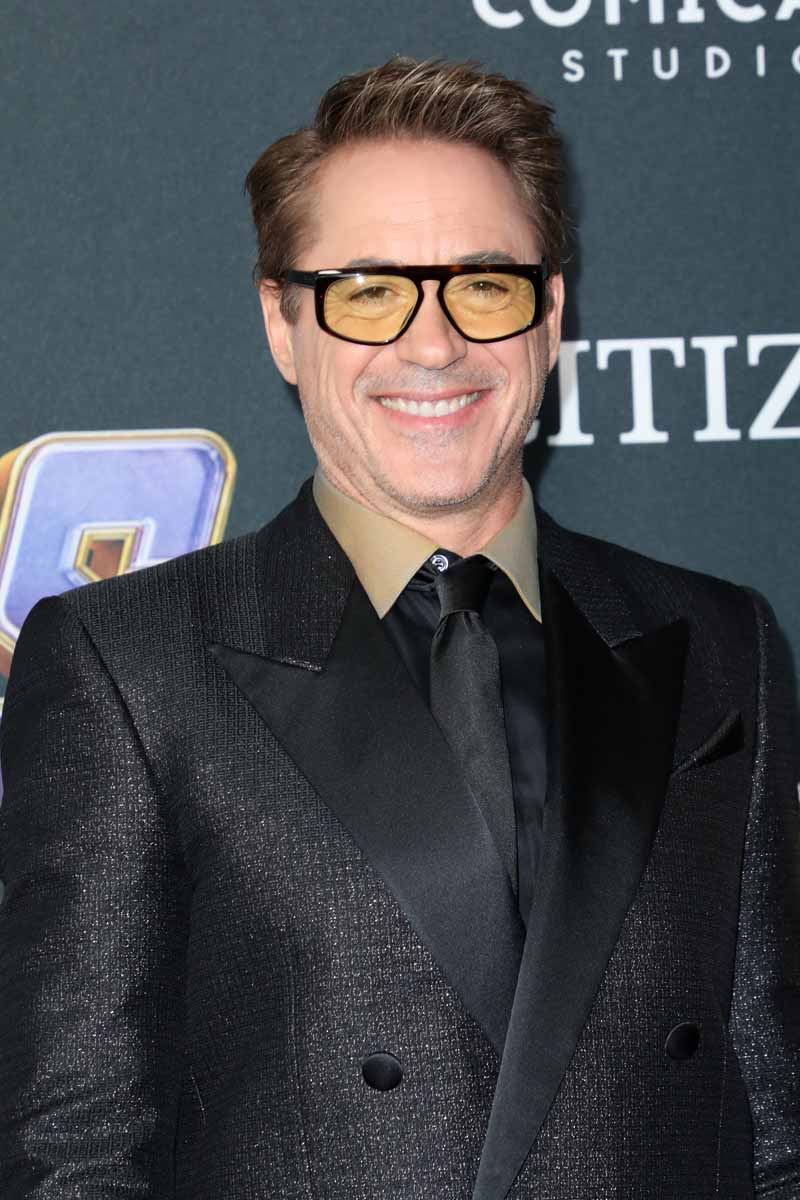 On his beloved mother, Robert Downey Jr. took to Facebook to share his tribute with fans:
"If anyone out there has a mother, and she's not perfect, please call her and say you love her anyway."
Elizabeth Gilbert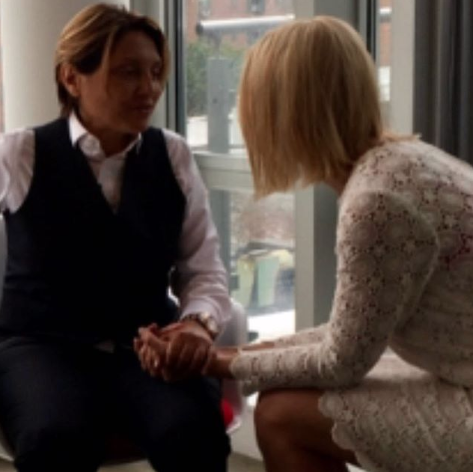 Eat Pray Love author Elizabeth Gilbert lost her partner Rayya in 2019. She posted the most touching tribute on Instagram. Read in full (below):
"Dear Ones:
This picture of me and Rayya was taken one year ago today, on the morning of our commitment ceremony — a day on which we bound our hearts to each other forever, in front of a small circle of friends. What does "forever" mean, when one of the lovers has terminal cancer? That's simple: It means FOREVER. Six months ago this week, Rayya died.

People keep asking me how I'm doing, and I'm not always sure how to answer that. It depends on the day. It depends on the minute. Right this moment, I'm OK. Yesterday, not so good. Tomorrow, we'll see. Here is what I have learned about Grief, though.

I have learned that Grief is a force of energy that cannot be controlled or predicted. It comes and goes on its own schedule. Grief does not obey your plans, or your wishes. Grief will do whatever it wants to you, whenever it wants to. In that regard, Grief has a lot in common with Love. The only way that I can "handle" Grief, then, is the same way that I "handle" Love — by not "handling" it. By bowing down before its power, in complete humility. When Grief comes to visit me, it's like being visited by a tsunami. I am given just enough warning to say, "Oh my god, this is happening RIGHT NOW," and then I drop to the floor on my knees and let it rock me. How do you survive the tsunami of Grief? By being willing to experience it, without resistance.

The conversation of Grief, then, is one of prayer-and-response. Grief says to me: "You will never love anyone the way you loved Rayya." And I reply: "I am willing for that to be true." Grief says: "She's gone, and she's never coming back." I reply: "I am willing for that to be true." Grief says: "You will never hear that laugh again." I say: "I am willing." Grief says, "You will never smell her skin again." I get down on the floor on my fucking knees, and — and through my sheets of tears — I say, "I AM WILLING." This is the job of the living — to be willing to bow down before EVERYTHING that is bigger than you. And nearly everything in this world is bigger than you.

I don't know where Rayya is now. It's not mine to know. I only know that I will love her forever. And that I am willing.

Onward.❤️"
You are not alone in your grief. Hang in there if you're feeling lost.
<3
[Image via Nikki Nelson/WENN]
Read more: http://perezhilton.com/