Trump calls it off
June 29, 2019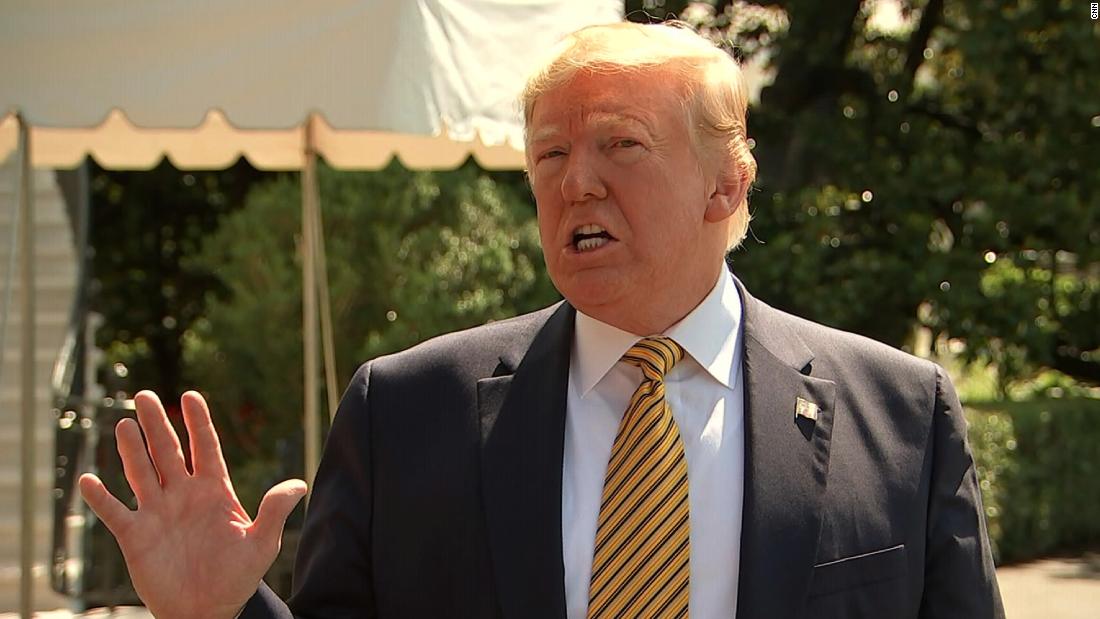 (CNN)"Let's call the whole thing off," sang Fred Astaire and Ginger Rogers, as they pondered their romance, danced on roller skates and argued over whether it's pronounced "tomayto" or "tomahto" in the 1937 musical, "Shall We Dance."
But it was hard to think of a real-world precedent for the almost immediate disclosure of what had happened behind closed doors in the White House. A retaliatory strike was in the works after Iran shot down a US reconnaissance drone earlier in the day. Trump explained in a tweet that the military operation was "cocked and loaded" and 10 minutes away from hitting three sites when a general told him that 150 people could be killed, clearly not a "proportionate' response to the downing of an unmanned drone.
"A smart call," wrote
Peter Bergen
. "Even though Trump's war cabinet is now led by two hardliners on Iran, Secretary of State Mike Pompeo and national security adviser John Bolton, to his great credit Trump has now walked back potential strikes that would have significantly escalated the Iran crisis. …It's not quite John F. Kennedy adeptly managing the Cuban Missile Crisis,
but it's one of the better moments of Trump's presidency.
"
Is Joe Biden out of touch with today's Democratic party? The former vice president came under withering attack from some of his rivals for touting his working relationship in the 1970s with segregationist Democratic senators, noting of one of them, "He never called me 'boy,' he always called me 'son.'"
As Democrats prepped for their first presidential debates, one candidate reaped a bounty of media attention, along with a boost in the polls. Elizabeth Warren, now vying with Bernie Sanders for second place, was the subject of in-depth profiles in the New York Times and the New Yorker. Along with Beto O'Rourke, she'll be at the center of the stage for the first debate Wednesday.
Other sharp takes on what voters want:
President Trump launched his re-election bid in Orlando before 20,000 spectators, railing against Democrats, the Mueller probe, Hillary Clinton and the media, while touting his administration's performance.
Senate Majority Leader Mitch McConnell is no fan. He said this week that those alive today aren't responsible for slavery and there would be great difficulty figuring out who should be compensated. Then he cited civil rights legislation and said, "We elected an African-American president."
"In the 1950s, after a career as a model, she reinvented herself as an actress, artist, and writer; in the 1970s, she began designing clothes, making a name in her own right by embroidering it on denim… One might consider her the original celebrity 'influencer,' bold enough to think women would want to wear her name on their backsides and compelling enough that they actually did."
Drexler applauded her candor: "What's perhaps most iconic about Vanderbilt was how open she was about her struggles at a time when that sort of thing was relatively unheard of from women, if they were heard from at all."
As her son Anderson Cooper, said in a tribute at the end of his CNN show:
Read more: http://edition.cnn.com/