Move Over, ParisPorto Is Europe's Hot New Shopping Capital
April 29, 2018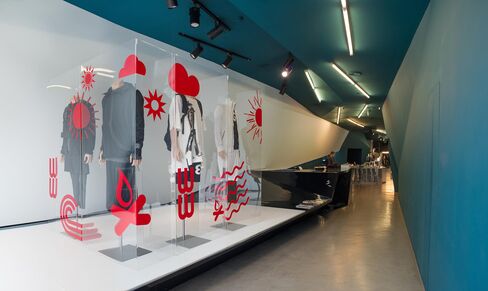 For all the popularity Lisbon has amassed over the past few years as a sought-after travel destination, Porto is still overlooked. But it shouldnt be: Portugals second city is the countrys real standard setter when it comes to design, thanks to its heritage as a manufacturing hub through most of the 19th and 20th centuries. Now its gaining traction as a shopping mecca, too, filled with locally made items by emerging designers who cant be found elsewhere.
Even the Lisbon designers normally come to the Porto area to produce their designs because all the industry is here, says Andre Ramos, founder of Scar ID, a lifestyle boutique that specializes in Portuguese fashions, accessories, decorative items, and more. In fact, so many producers have set up shop in formerly blighted production studios that Portos artisans are now sprawling beyond the city limits.
Heres how to navigate a shopping spree in the up-and-coming shopping capital.
Porto Travel Guide – Bloomberg Pursuits
Clothing
One of the most popular clothing brands to come out of Portugal is La Paz, a hip Porto-based menswear label that focuses on modernizing traditional Portuguese fisherman's garb. Stocked in trendy boutiques worldwide (from Whittmore in Los Angeles to Le Bon March in Paris), La Pazs storefront in the Ribeira neighborhood is perfect for trying on its entire inventory of chunky cotton sweaters, seahorse-print button-front shirts, and hooded anoraks.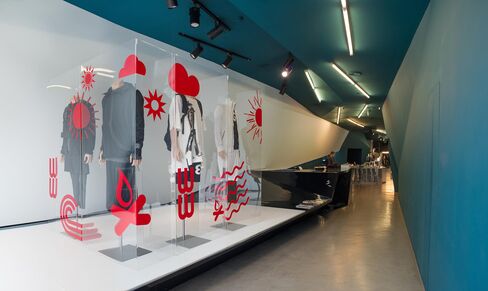 Wrong Weather in Boavista stocks high-end designer menswear, from silk jackets by J.W. Anderson to Marni leather sneakers, but its owners also produce a collection of cut-and-sew shirts, tissue-thin graphic Tees, and perforated leather belts.
For your black-tie needs, schedule an appointment with Saville Row-trained tailor Ayres Gonalos atelier for a sharply cut suit or tuxedo as well as a bespoke pair of suede loafers or double monkstrap shoes.
Instagram: Instagram photo by Ayres Bespoke Tailor
The award-winning designer Luis Buchinho has a flagship in the city centerand it's the city's best spot for womenswear. Bunchinho is one of Porto's earliest pioneers, but his latest collection proves that hes still on the pulse of whats covetable: leather jackets with origami details and mix-pattern shift dresses.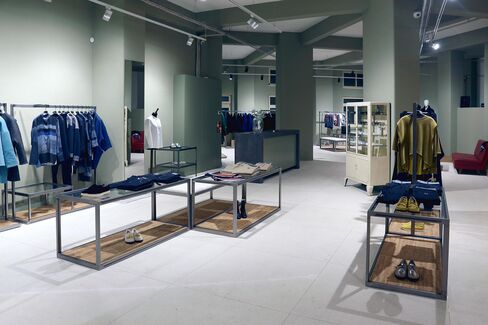 A few minutes away is Daily Day, a new shop that carries mostly Portuguese brands. It's the place to go for mens clothing, from indie label La Paz (noted above) to funky footwear from Weekend Barber (shearling covered loafers) and folio-style clutches from Noise Goods (a leatherware producer in nearby Leiria).
Also look out for Daily Days recently launched in-house label. The mens collection is strictly focused on classic outerwear, such as wool pea coats and duffle coats in a range of colors, including whimsical canary yellow. Women will have more to choose from, such as silk drop-shoulder jackets, drop-waist denim dresses, and expertly draped wear-everyday blouses.
Accessories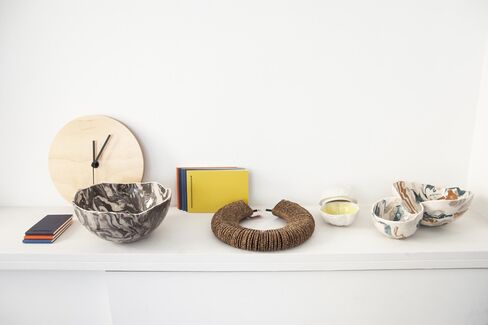 Amid the galleries that fill the Porto Art District, Scar ID is a treasure trove for Porto-based designs (though some pieces hail from other parts of the country). Its best if youre looking for exclusive items, since the shop is often the only retail outpost for a lot of the product lines it carries. Everything from fashion, to skincare, to home decor is represented, but accessories are your best bet.
Our favorites: TelmaDAs architectural jewelry, from modular necklaces to striking, geometric earrings; handmade tortoise shell sunglasses from Darkside; and Freaklosets unique lace-up boots, which are made mostly of leather but amped up with contrasting neoprene backs.
Stock up on winter accessories at Burel Factory, a producer based in the mountains of Portugal. It has just opened a store in Porto filled with scarves, jackets, hats, and bags, all made with a thick wool textile called burel, which was historically used by sheep herders.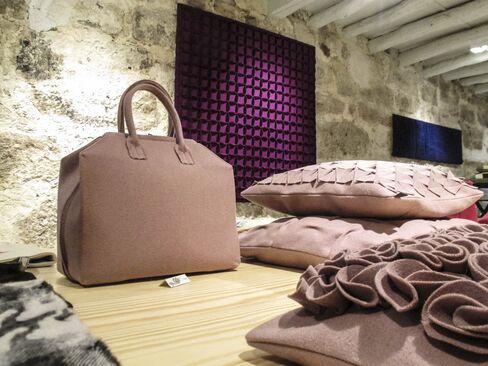 Then pay a visit to Ideal & Co.s downtown office to learn more about Portuguese craftsmanship.
The brand was launched a few years ago with a line of leather satchels, briefcases, totes, drawing tubes, backpacks, and more. But grab a complimentary glass of Port wine, hang out on the couch, and let the designers tell you more about a special type of cotton canvas theyve recently manufacturedits raw and refined, like Japanese selvedge denim, but unique to the Iberian peninsula. For now, theyre using it as a base for messenger bags and backpacks that could easily attach to your bike.
Home Dcor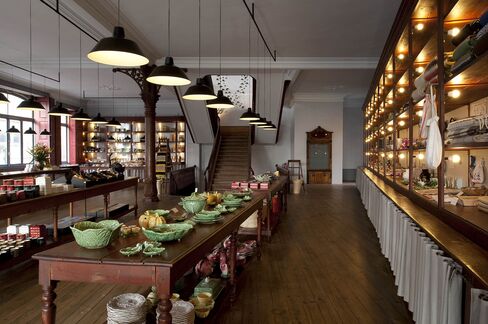 Near the iconic Clerigos Tower, youll find A Vida Portuguesa, a chainlet of well-known concept stores with locations in Lisbon and Porto. Its stock of Portuguese handicrafts makes it the perfect stop for such clever souvenirs as vintage-looking toothpaste, beautifully wrapped homemade soaps, and illustrated books about Fado, the melancholic musical style that's part of Portugal's cultural identity.
The home dcor items are equally worth picking upwall hangings by local artist Bordalo Pinheiro, aluminum water jugs, and wooden cheese platters.
Instagram: Instagram photo by @miguelcunhadesign
Make your larger purchases at Casa Almada, a two-floor design destination in downtown Porto that focuses on midcentury furniture from all over Europe. Youll find vintage brass sconces and reframed Erik Kirkegaard arm chairs, as well as limited-run goods from Made In*/ Casa Almada, a collaborative effort between the shop and local contemporary designers. Recently on offer were cork-and-paper mobiles by Miguel Cunha and wall lamps by Pedro e Ins. The latter are made with ceramic tiles that resemble fish scales.
Where to Stay
Porto doesnt have very many big-name hotels, but a lot of smaller properties offer a boutique, plugged-in vibe. The new Flores Village Hotel & Spa, a renovated townhouse with a pool and spa, is a rarity for downtown accommodations.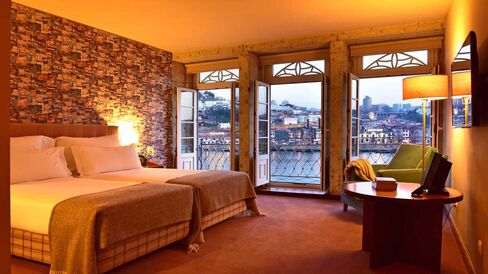 Youll get a picture-perfect location right on the Duoro river if you stay at the newly renovated Pestana Vintage Porto, whose rooms overlook the famous port cellars. (The hotel restaurant, Rib, offers killer steaks and a tightly curated menu of Portuguese wines.)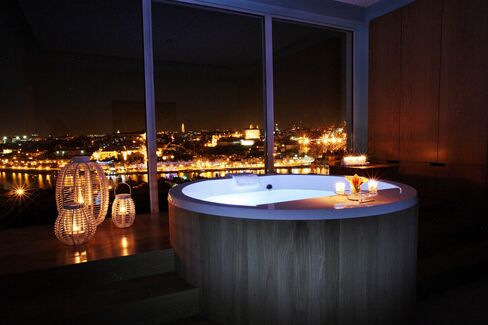 You can also opt for the romance of Portos hilly countryside without being too far from the heart of town. The municipality of Vila Nova de Gaia is just across the river (you can easily walk or take a quick car ride to the city center) and home to one of the areas most luxurious stays: the Yeatman. Its not new, but it has spacious, British-inspired rooms and a Caudalie spa, along with a Michelin-starred restaurant and exceptional views of downtown Porto.
Where to Eat
Instagram: Instagram photo by Bebes.Comes
At the moment, the most sought-after restaurant in Porto is Cantina 32 on the pedestrian-only Rua das Flores. Make a reservation ahead of your trip to snag a seateven if youre going for lunchand order from a mix of traditional and internationally inspired dishes. Save room for dessert: The caramelized banana cheesecake is served in a flower pot and topped with Oreo crumble, to resemble dirt. The kitchen even sticks leaves in it to complete the fantasy.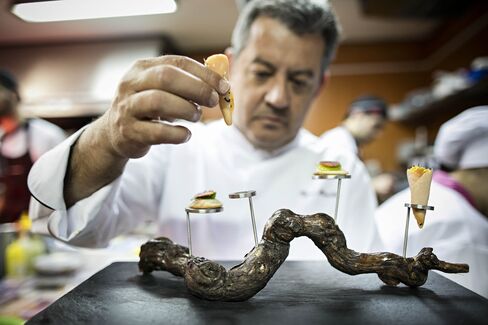 Youd also be remiss to plan a trip without hitting up celebrity chef Rui Paulas newest outpost, Boa Nova, in a building designed by Pritzker-winning architect lvaro Siza Vieira. It couldnt be more beautifully located, right next to the Atlantic Ocean in the fishing village of Matosinhos. The seafood-obsessed restaurant upgrades classic Portuguese dishes to a fine-dining level, such as delicate pieces of eel with marrow and pata negra ham or oysters topped with dashi and trout caviar.
Read more: http://www.bloomberg.com/